The Evil Dead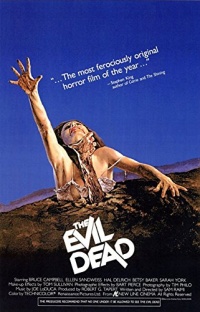 The Evil Dead is a 1981 American supernatural horror film written and directed by Sam Raimi and executive produced by Raimi and Bruce Campbell, who also stars alongside Ellen Sandweiss and Betsy Baker.
The movie's summary on IMDB says: "Five friends travel to a cabin in the woods, where they unknowingly release flesh-possessing demons."
This is one of Ben Moody's favorite movies and it inspired the use of the "zombies" in the Going Under music video.