Craft Recordings
From The Evanescence Reference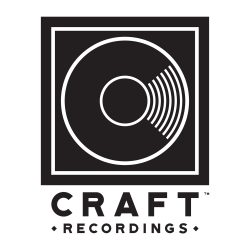 Craft Recordings is a reissue label owned by Concord. It is specialized in reissues of Concord's back catalog, including Evanescence's back catalog from 2003 to 2011 that was sold by Wind-up Records to The Bicycle Music Company in 2013.[1] In 2015, the latter was merged with Concord Music Group to form the fully-integrated global music company called Concord Bicycle Music.[2]
In 2018, Lost Whispers was reissued as a stand-alone vinyl for Record Store Day.[3] The label has since reissued vinyl on the anniversaries of Fallen, The Open Door, and Evanescence for Record Store Day.
In celebration of Fallen's 20th anniversary, Craft Recordings will reissue the album on November 17, 2023. Available on two-LP, two-CD, and digital formats — as well as a Super Deluxe Edition collector's box set — Fallen (20th Anniversary Edition) will offer newly remastered audio, plus bonus material comprised of live recordings and unreleased demos.[4] The demos will be part of a cassette tape on the Super Deluxe Box Set, which will be released in February 2024.
External links
References
↑ Christman, Ed (October 31, 2013). "Bicycle Music Acquires Wind-Up Records' Back Catalog, Cuts Deal with Concord Music Group (Exclusive)". Billboard. http://www.billboard.com/biz/articles/news/record-labels/5777964/bicycle-music-acquires-wind-up-records-back-catalog-cuts

. Retrieved August 12, 2014

.
↑ Christman, Ed (April 1, 2015). "Concord and Bicycle Merge to Form Concord Bicycle Music, Acquires Vanguard and Sugar Hill Records". Billboard. https://www.billboard.com/articles/business/6517187/concord-music-group-bicycle-music-merge-concord-bicycle-music-vanguard-sugar-hill.
↑ "EVANESCENCE To Reissue 'Lost Whispers' On Vinyl For 'Record Store Day'". BLABBERMOUTH.NET. March 20, 2018. https://www.blabbermouth.net/news/evanescence-to-reissue-lost-whispers-on-vinyl-for-record-store-day/.
↑ "CELEBRATING THE 20TH ANNIVERSARY OF EVANESCENCE'S STRATOSPHERIC DEBUT, FALLEN, WITH DELUXE REISSUE". Craft Recordings. September 28, 2023. https://craftrecordings.com/blogs/news/evanescence-fallen-20.