The Open Door Songbook
From The Evanescence Reference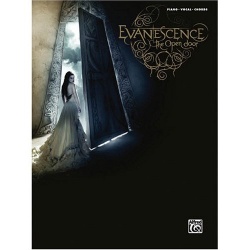 The official songbook for The Open Door. Published by Alfred Publishing, it has been released in two editions, Guitar Tab edition and Piano-Vocal-Chords edition.
The cover of the songbook features the image used as the cover of the album and the titling is the same with The Open Door's titling.
The first four and the last two pages feature images also included in the album's booklet.
It contains all 14 songs from The Open Door. The order of the songs is the same with the album's order.
Links