Going Under
From The Evanescence Reference
General Information
Written by: A. Lee, B. Moody, and D. Hodges
Amy Lee wrote the song about a previous emotionally and physically damaging relationship. This was the last song written for Fallen and would have been the first single had Bring Me to Life not been put onto the Daredevil Soundtrack. It became the second single.
Version
Studio versions:
Going Under [Fallen version]
Recording date: August - November 2002
Status: Released
Released on:
Fallen (track #1) – the second single off the album
All Going Under singles and numerous compilation CDs
Going Under [demo]
Recording date: 2002
Status: Unreleased

Live versions:
Going Under [live]
Performing period: 2002-2004
Status: Released
Recording date: May 25, 2004
Released on: Anywhere But Home (track #2)
Going Under [acoustic]
Lyrics
Now I will tell you what I've done for you
50 thousand tears I've cried
Screaming deceiving and bleeding for you
And you still won't hear me
Don't want your hand this time I'll save myself
Maybe I'll wake up for once
Not tormented daily defeated by you
Just when I thought I'd reached the bottom
I'm dying again

I'm going under
Drowning in you
I'm falling forever
I've got to break through
I'm going under

Blurring and stirring the truth and the lies
So I don't know what's real and what's not
Always confusing the thoughts in my head
So I can't trust myself anymore
I'm dying again

I'm going under
Drowning in you
I'm falling forever
I've got to break through

So go on and scream
Scream at me I'm so far away
I won't be broken again
I've got to breathe - I can't keep going under

Video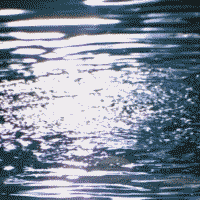 The video is a live-performance/action video and was directed by Philip Stolzl. The video was filmed in Berlin, Germany, but most of it was filmed in Los Angeles, California in May of 2003. It follows the band performing at what can be assumed is a concert in which they're the headliners, Amy swimming and singing underwater, and Ben being questioned relentlessly by the media (the media's constant questions about the band's religious affiliation inspired that part in the video). Evil Dead, one of Ben's favorite movies inspires the use of the zombies in the video; normal people attending the gig transform into said zombies throughout the course of the video. The underwater scene was Amy's idea. She also designed two of the costumes she's wearing in the video. The crimson corset cost her $2,500, the biggest amount of money she'd ever spent on a piece of clothing. The other outfit had been stitched by Amy herself. "It's white and has a lot of shreds. It reminds me of something someone who died would wear." The idea of them came to her while she was nursing an illness in a hotel in Los Angeles.

Going Under Video on Evanescence.com
Commercial Release
Main Article: Going Under Single
The Going Under single was commercially released in the UK on September 9, 2003, and to the rest of the world on September 15, 2003.
Tracks released with the single include:
Going Under [Album Version]
Going Under [Live Acoustic (recorded live at FM99 WNOR in Norfolk, Virginia, April 14, 2003)]
Heart Shaped Box [Live Acoustic] (Nirvanna Cover)
Going Under [Commercial Video]
Going Under [Instrumental Version (the Commercial Video with lyric subtitles)]
The Making of the Video [With some interview footage of Amy]
Going Under [Album Version] (Audio Only)
Guitar Tabs & Sheet Music
Albums

EPs
Studio
Demo
Live
Compilation

Singles
Promotional singles
Evanescence stuff